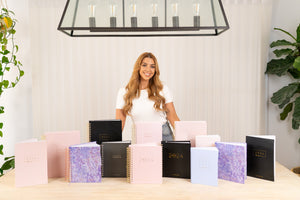 Make 2024 the year of more!
It's an essential addition to your stationery line up!
Get organised with a range of planners, magnets, stationery and lifestyle products by Steph Pase! #getstephing 
FROM THE FOUNDER
HEY, I'M STEPH!
I'm a mother of two girls, blogger and lover of interiors and organisation. My mission is to provide you with everything you need to enjoy a more organised life!